IMPRINT 2007 | 9/12-13 | Little Tokyo, Los Angeles
IMPRINT 2007
is here. Going down September 12 - 13 at The National Center for the Preservation of Democracy (Little Tokyo, Los Angeles). If you can, you should definitely check out this seminar with some key talents speaking on the culture.
Jeff Staple
,
Bobby Hundreds
,
Josh Spear
and plenty others will be speaking.
Peep the flyer for details.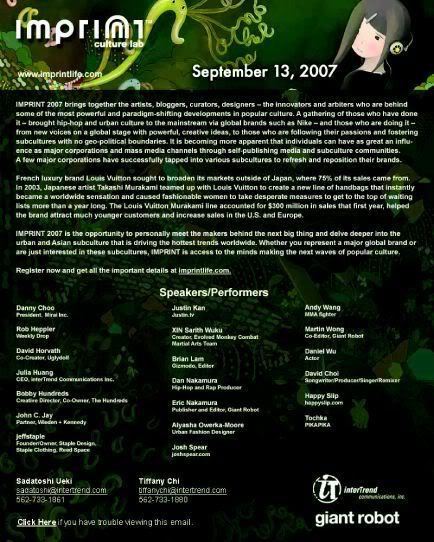 for more info, please check out the website:
www.imprintlife.com