IDEALIST CLOTHING kvwlsihfLAUNCHES NEW SEASON OF DESIGNS...
Idealist Clothing
is set to launch its' Spring/Summer 07 line with a few heaters up their sleeves. Taking a more social and political perspective to streetwear, Idealist teams up with the talented
Rob Abeyta Jr.
to design "Sitting Bull", which is meant to speak on the original forgotten warriors who fought for this country. Other designs touch on police brutality, Hip Hop, daily struggles and
Patrick Martinez
exclusives plus many other special collaborations in the pipeline.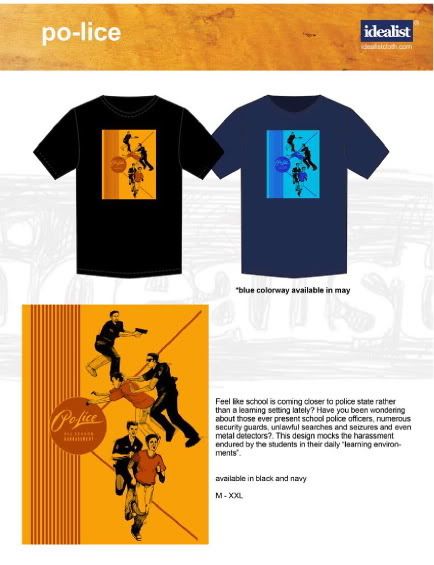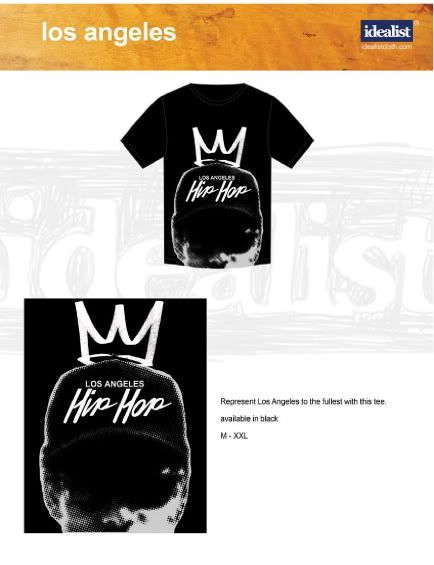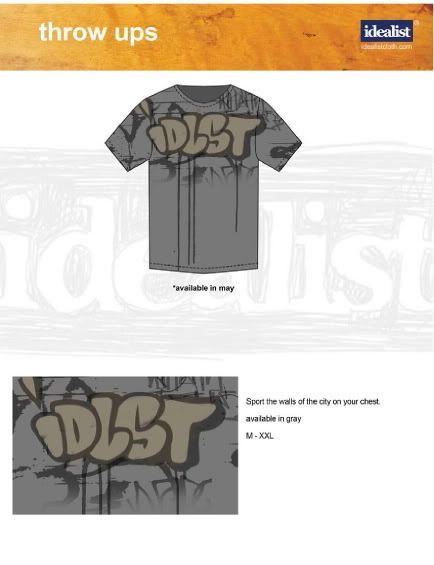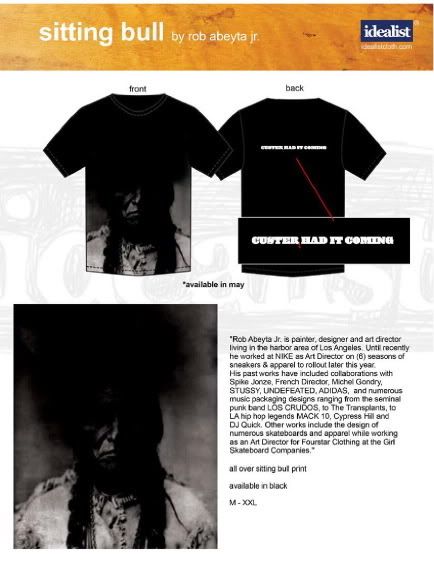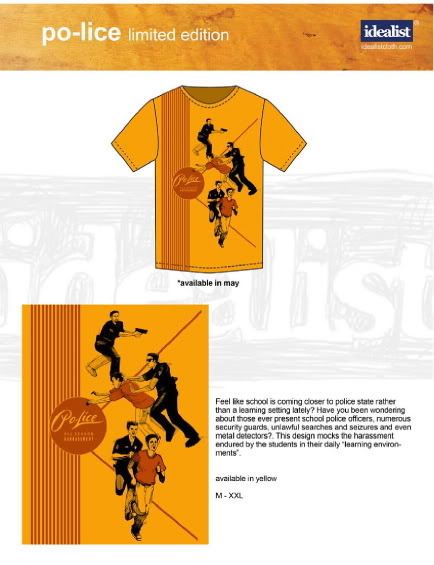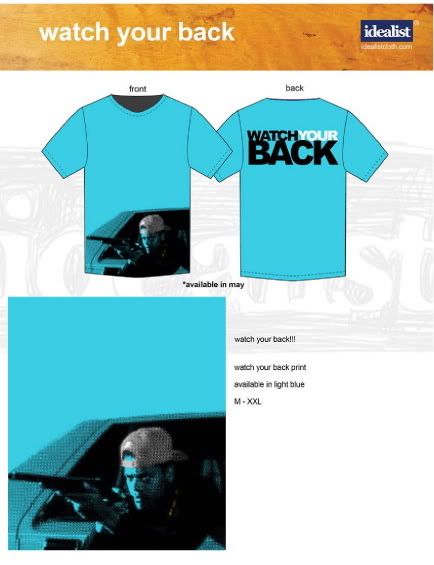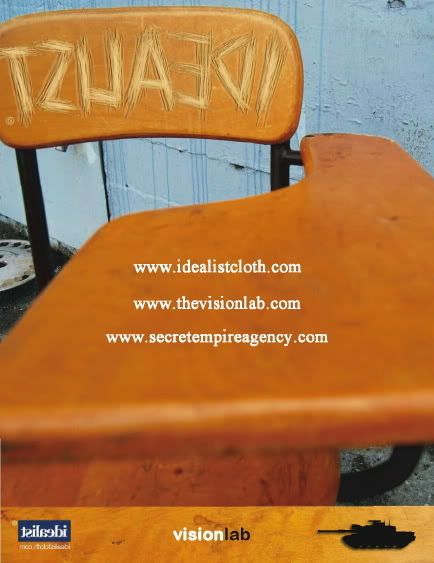 For more info:
www.IdealistCloth.com
www.SecretEmpireAgency.com