E3 2006 AT A GLANCE...
So I made the trip down to this year's E3 extraveganza and I must say, the next generation of video games is beyond our wildest imagination. With my media credentials in hand, I set out to peep the new PS 3 and Nintendo's Wii along with tackle the thousands of new titles and snap off a few pics.
Enjoy til' next year...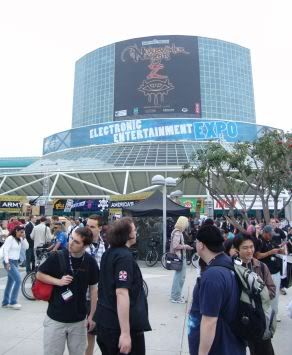 E3 2006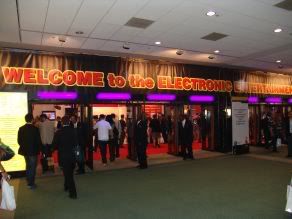 Let the games begin...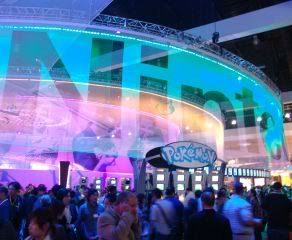 Nintendo bringing the heat.
The next gen of gamers...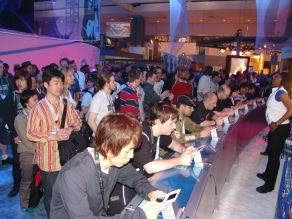 The line waiting to play the new Mario on DS Lite.
Get your game on...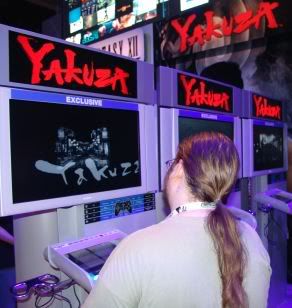 The Black Hand...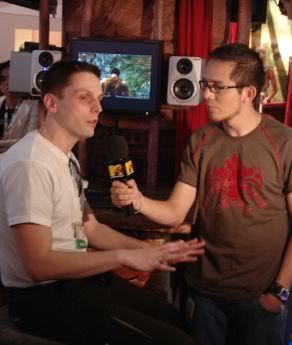 MTV in the house...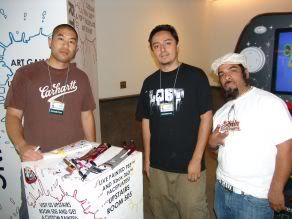 Swank, Eye, Make... SH x STN represent!
Xbox 360 faceplates...
PSP faceplates...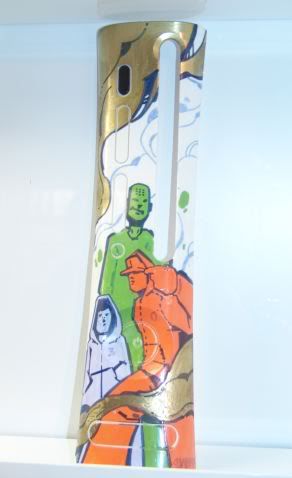 Swank represent...
MakeOne represent...
Asylm handlin biz...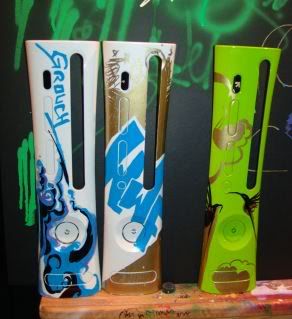 Asylm represent...
Live art in the Pelican room...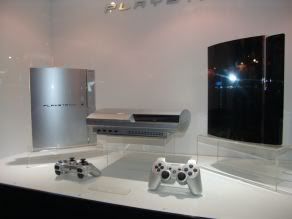 PS 3 take over...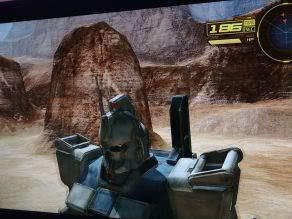 Gundam to the rescue... in HD for the PS 3.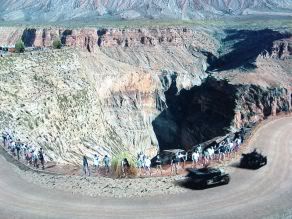 Gran Turismo in HD for the PS 3... unbelievable!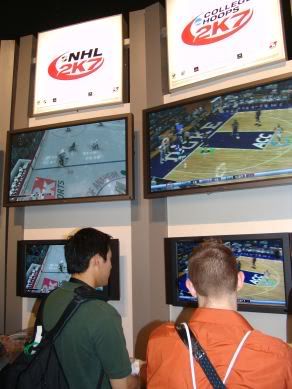 2K Sports hotness.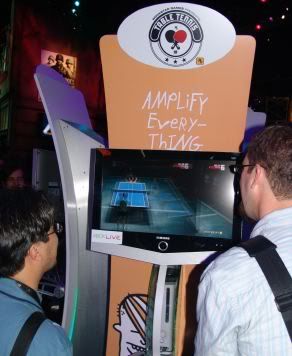 Table Tennis... who's got game?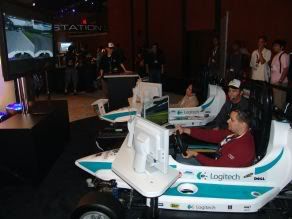 Now this is a driving game...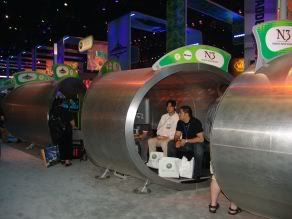 Xbox doing big things...
"Say hello to my little friend!"
"Say hello to my big friend!"
Wolverine's bike from X3... fresh!
Poker anyone...?
Everyone's a DJ...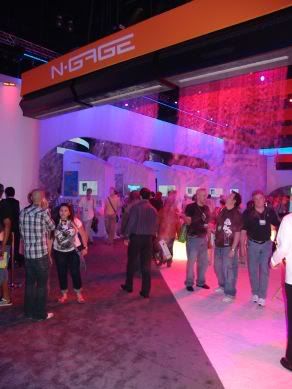 Nokia doing it big!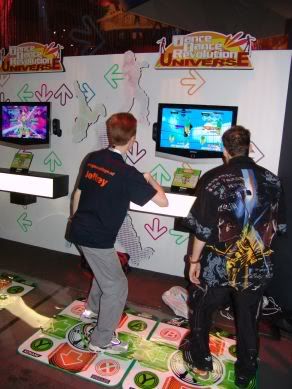 Get your dance on...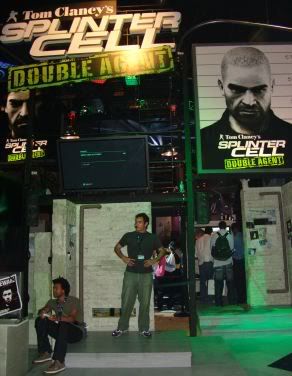 Just play it!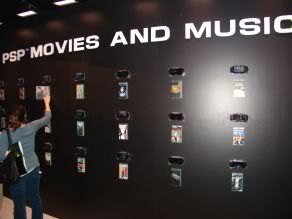 Next gen of movies for the PSP...
The biggest PSP i've ever seen!
More PSP fun.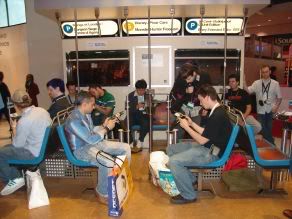 Gaming on the subway...
Ballers...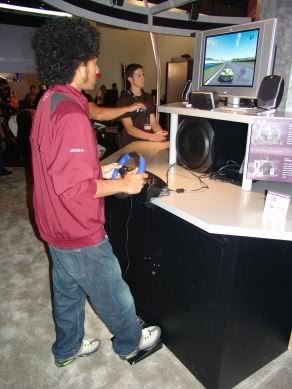 Get yo swerv on...
Surround sound and visuals...
Old school...
Old school jukebox... I gotta have one of these!
First ever skateboard with PSP holder! WTF!!!
Loungin'...
My new ride... fully functional to play video games on the road!
G4 Live!
Beautiful smile!!!!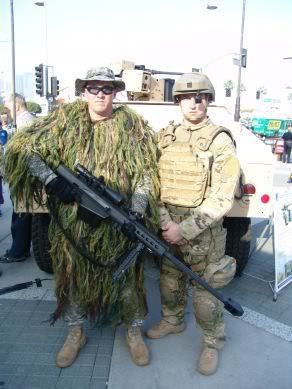 50 don't have nothin on this. This is the real 50!
Mill ticket!
Casual Suspects of another kind.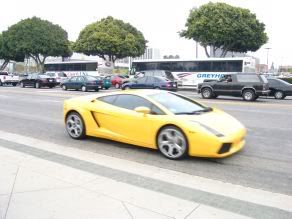 My taxi...
Krayze Bone in the house...
Fifty...
B-Real...
Fredwreck and my brother from another mother Mike (president of CORE Gamers)
Fifty on your Xbox.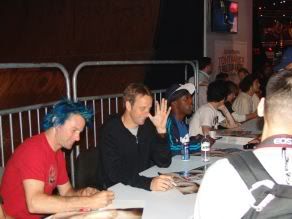 The Hawk was in attendance.
DGK ALL DAY!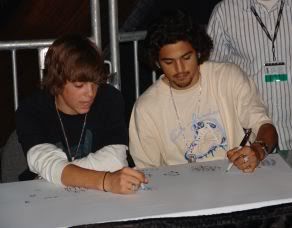 Sheckler and P Rod...
Pro skater, actor and now artist!
And now for the good stuff... Let me introduce you to the models of E3!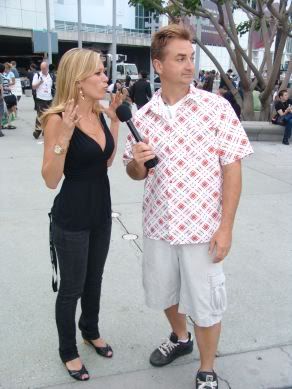 Outside...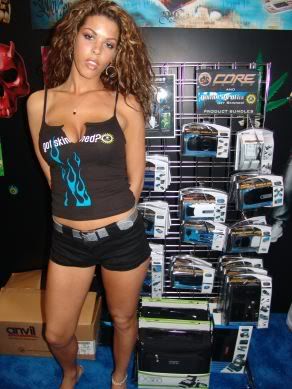 CORE or go home...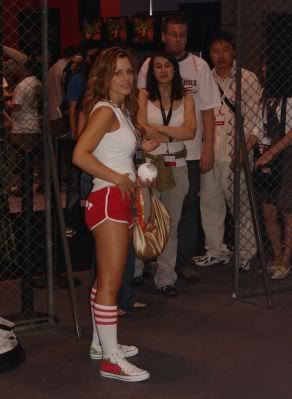 Gamespot hunny!
Dyyyaaammm!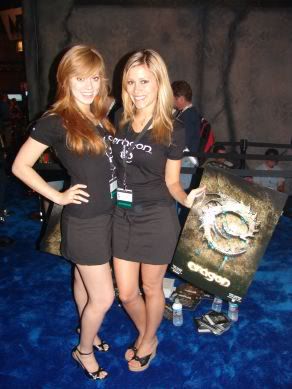 Uh oh...
Let's hear it for the girls!
Wax on, wax off.
Like whoa!
Yummy!
The THQ girls! Go play SAINT ROW!!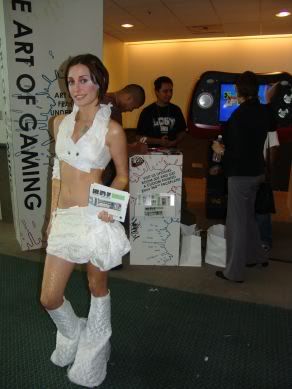 Let's go raving.
Eye candy...
Did someone call a doctor?
SEE YOU NEXT YEAR!
www.e3expo.com